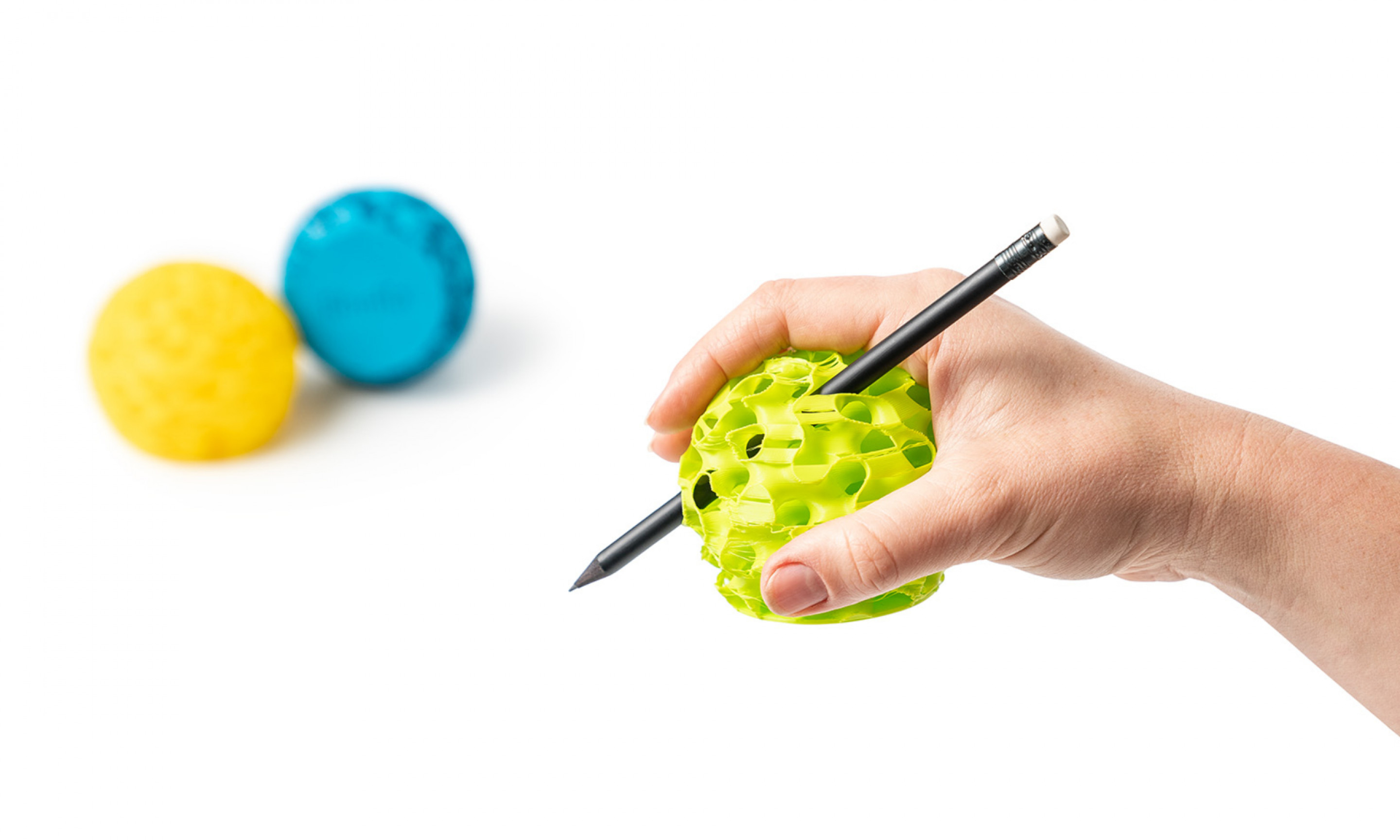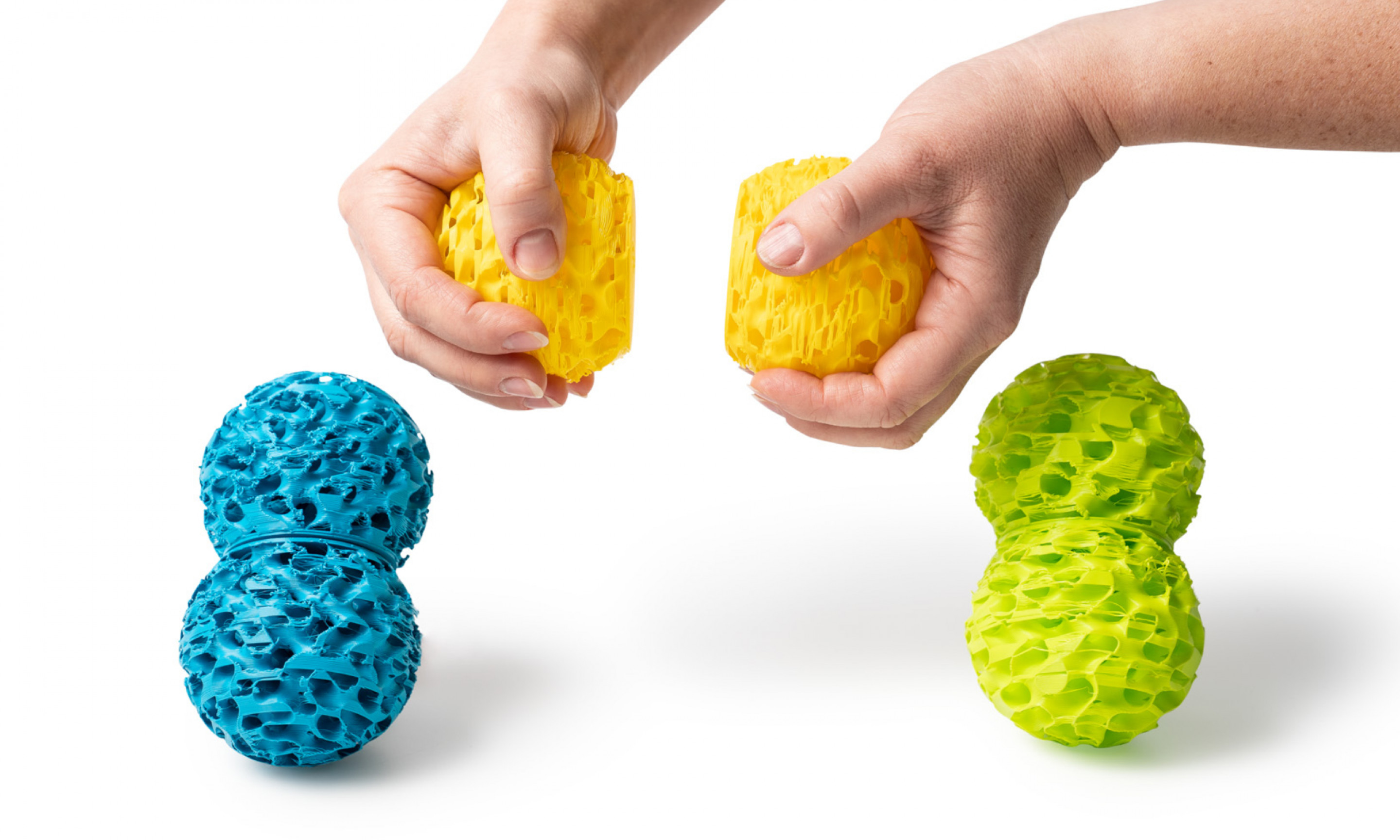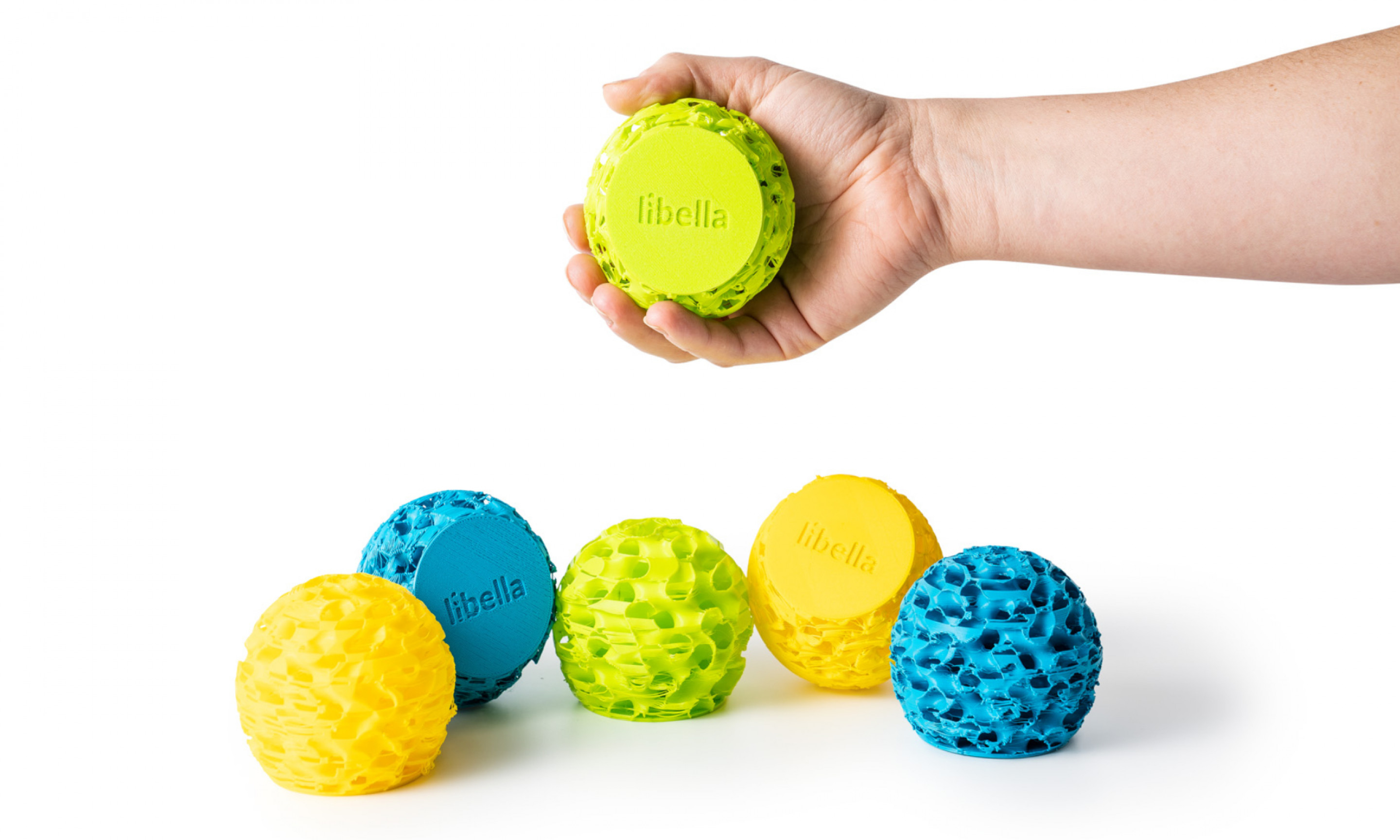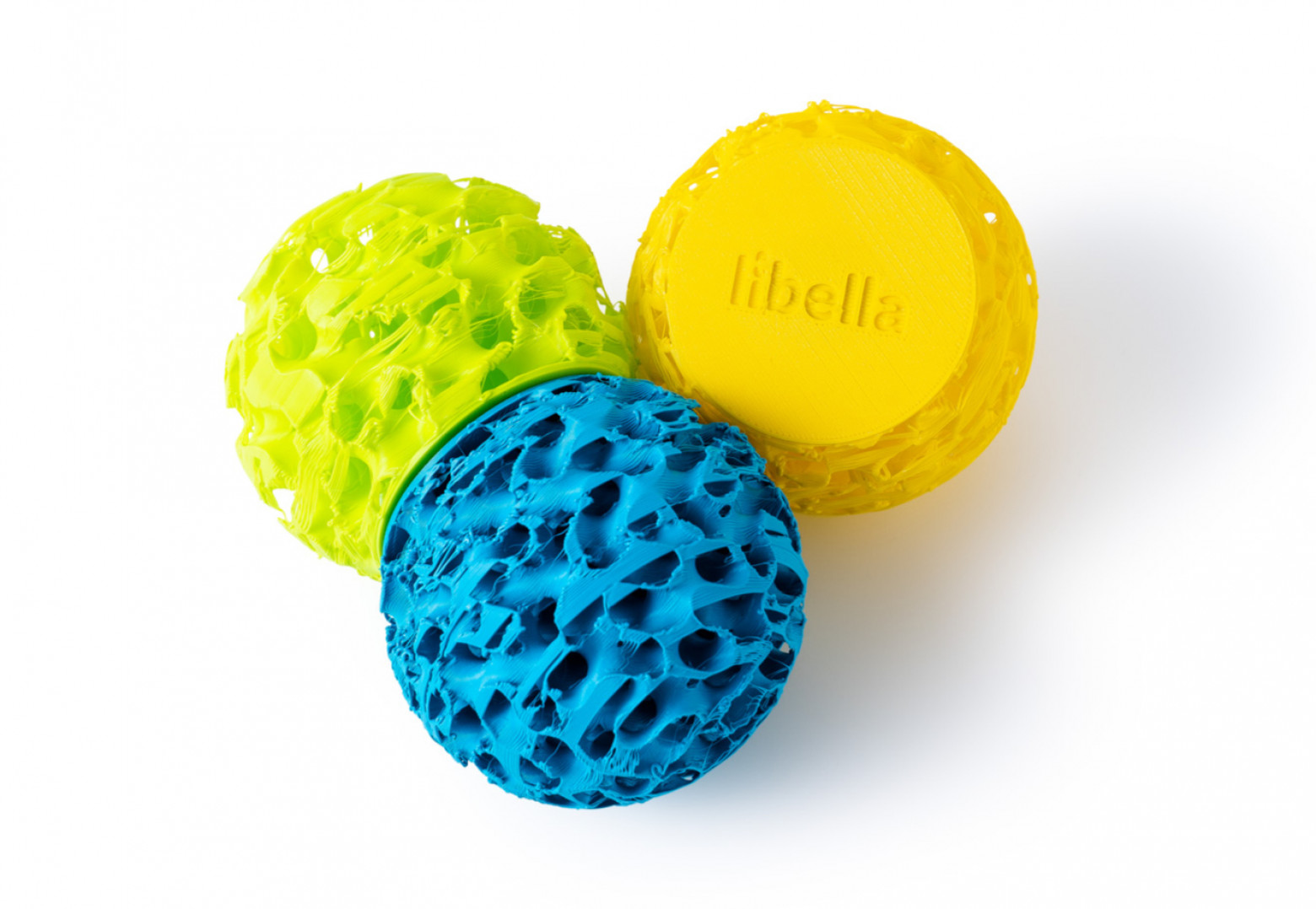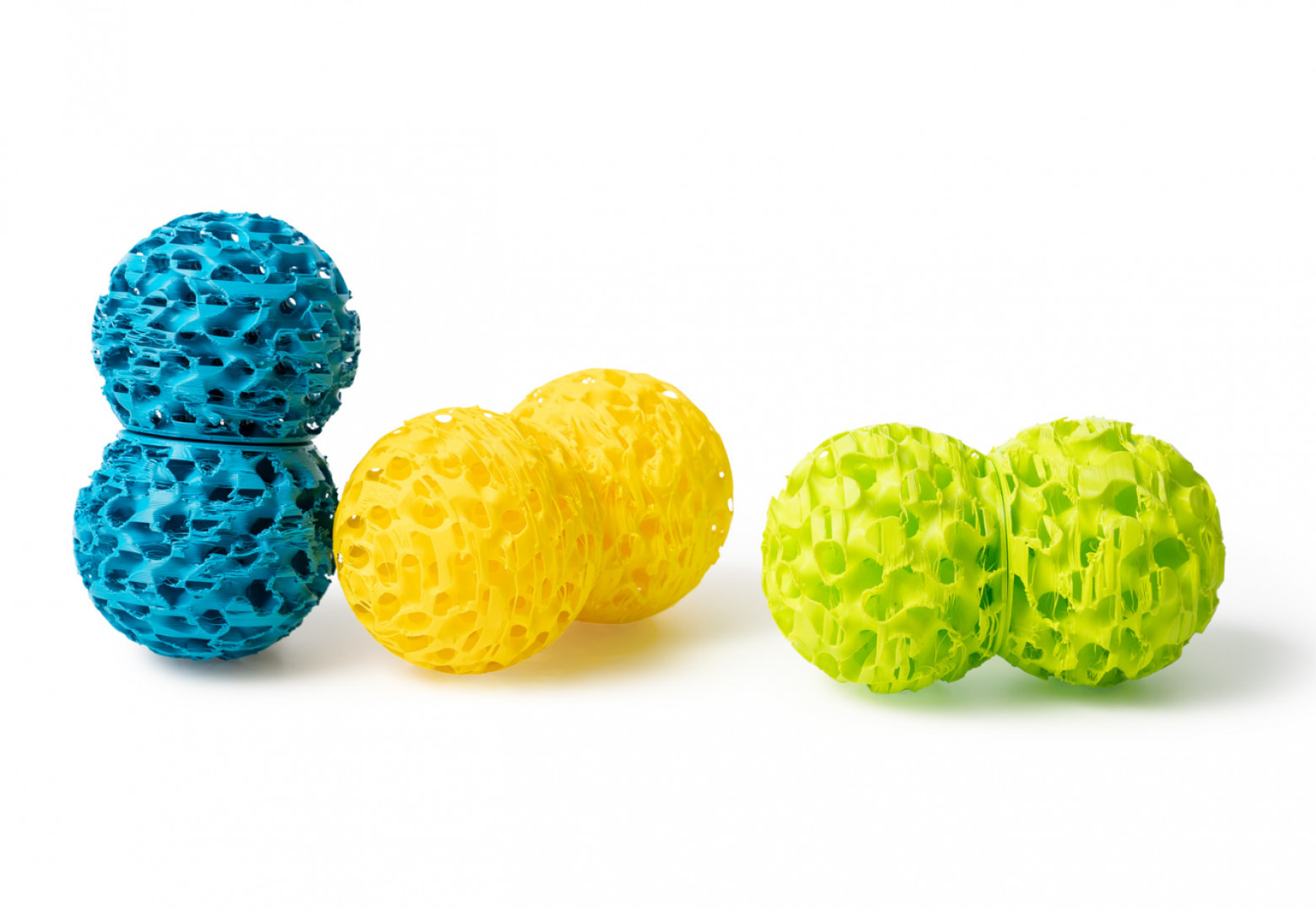 3D printed ball bringing help and comfort
Easier daily tasks
Simple handling
Integrated magnets
Innovative use of 3D printing
Easy hygiene
A playful occupational therapy tool for all generations.
It is also suitable for people with cognitive impairment, fine motor impairment or impaired hand grip function. Washable and easy to maintain, the tool allows training in cognition (colour recognition), grip, manipulation or strength activities thanks to smartly placed internal magnets pulling or pushing the balls apart.
Ideal for people with impaired grip for everyday tasks.
If you stick ordinary cutlery, pen or toothbrush into the hole in the flexible and firm structure and simplify your hygiene, cooking or eating. The structure can also hold a pen, so you can use the ball as a gripping tool when practising writing.
The set of balls is kept in a cotton bag with easy access allowing the manipulation activities training - taking out and putting in the bag. Fine motility and knotwork practice can be trained when tying the bag with a cotton string.
Do you think you don´t need an occupational therapy tool at home? We believe that there are plenty of activities to be imagined. The balls vary not only in colour but also in firmness and can be used as a strengthening or anti-stress ball. Handy, isn't it? Or pin a message on your fridge with a ball and stick a pencil in it to keep everything together!
Available in 1, 3 or 6 pieces. Each of the variants is packed in a cotton bag.
The balls are made with 3D printing technology from thermoplastic elastomer (TPE). The impact-resistant, abrasion-resistant, health-safe material has good chemical resistance and is resistant to temperature differences. The bag and the laces are made of 100% cotton.